Metro's CPA/ 1199 Workforce Provides Students With Informational Opportunities
Metro's College Prep Academy/ 1199 Workforce Program provides students with the following information for one of a kind opportunities:
Federal Diversity Internship Initiative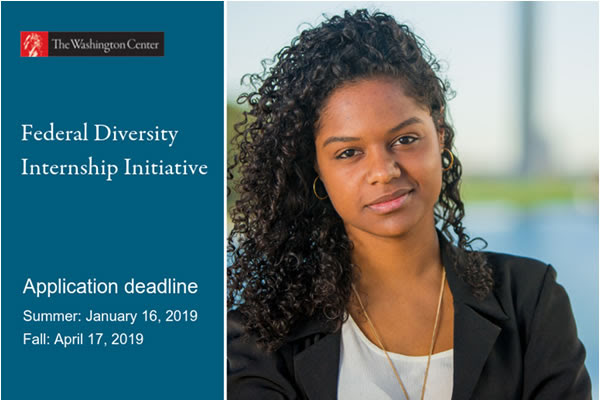 Considering a career in the federal government? The Federal Diversity Internship Initiative offers the opportunity to test drive a career as a federal employee, gain valuable professional experience and build a network of fellow public servants. Students accepted into the summer 2019 program receive:
a paid internship with a federal agency
housing close to your internship site
a twice-monthly stipend
travel to and from your internship site city
By applying for the program, you'll be considered for summer internships at the Federal Aviation Administration, U.S. Department of Veterans Affairs, U.S. Department of Health and Human Services and the U.S. Census Bureau, among other federal agencies.
Application Requirements:
U.S. Citizenship

3.0 GPA (or higher)

Be enrolled in an undergraduate or graduate program

Strong interest in federal employment

Available to intern full-time

January 16, 2019 deadline for summer program
April 17, 2019 deadline for fall program
Learn More and Apply Here!
An Important Message from Michelle Obama and Better Make Room
Hello friends,
We're always looking for innovative ways to support more students on their journey to higher education. That's why we're excited for high school students to try our new AI Facebook chatbot, Bo 🐶, which is available 24/7 to answer their questions about college!

This chatbot can be found on the Better Make Room Facebook page when you click "Send Message" or by messaging Better Make Room in Facebook Messenger. This does not require you or your student to enroll in or send any personal information to participate!

Feel free to try it now at https://www.facebook.com/BetterMakeRoom/, and ask it your questions about college!

Best,
The Reach Higher Team